The 7 Reasons Why Vybe Interior Will
Transform Your Home
With Vybe Interior, you get art that can transform boring rooms into bright, authentic spaces and
capture your personality and taste without breaking the bank.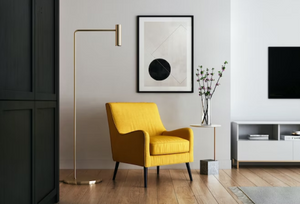 Receive Hand-stretched, Usa-based Canvases
Our canvases are made-to-order, hand-stretched, and processed by our small, passionate team in Florida North Carolina, USA. You can be assured of top-quality and high-standard work that delivers your art in the fastest and most personal manner. Our fast, reliable, and free shipping will safely deliver the canvas to your doorsteps.
Gallery Quality For An Affordable Price
We want you to experience high-class luxury art without having to spend incredible amounts of money on it. Here at Vybe Interior, we believe you deserve to have original, exclusive, high-quality art on your walls without breaking the bank. We handle each piece of art with gallery-level care to make sure you get a more exquisite experience and feel the authenticity and exclusivity of our canvases.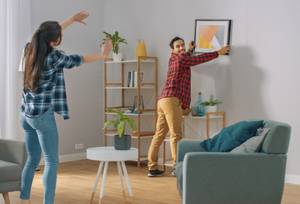 Easily Hang Our Canvases On Your Walls
All you need to hang our lightweight SPF wooden frames is a single nail on your wall. You don't need to buy special hanging kits or follow complex, confusing hanging instructions. We want you to get your new art on the wall seamlessly, effortlessly, and quickly to start enjoying it right away and have a positive association with it from the start.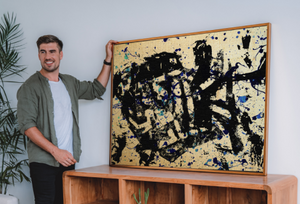 Get Only Exclusive, Unique Art
Everything you see on Vybe Interior is exclusive and can't be found anywhere else!We are proud to work with talented artists who sell their masterpieces exclusively with us. You won't find their art on online marketplaces, auctions, stores, or any other selling platforms, except Vybe Interior.Everything in our catalog is unique and meant to be accessed only by our customers, so you can be assured that you're paying for authentic, exclusive art.
Support Talented And Deserving Artists
We always seek exclusive, talented artists who masterfully create gorgeous pieces to transform your rooms into bright, authentic spaces. When you purchase one of their masterpieces, our skilled artists receive a commission that allows them to continue creating beautiful work without spending their time on other means of income. With your support, the artists can focus on doing what they do best – creating fantastic art for you to enjoy at home.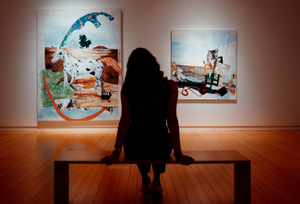 You Will Surely Find What You're Looking For
On Vybe Interior, you can choose art pieces from a broad selection of options that accommodate any taste, desire, and requirement. Working with an array of skilled artists, we've curated a catalog chalk-full of color, shape, and emotion. From soft, minimal aesthetics to buoyant, bold splashes, there's something tucked away in here that you'll fall in love with.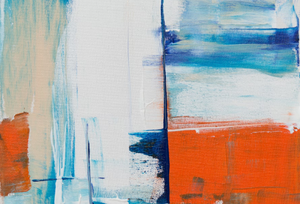 Enjoy The Highest Quality & Long-lasting Art
One of the best features of timeless art is its ability to last a long time and ensure its place in your home for many years to come. Our hand-stretched canvases are fade, tear, water, scratch, and warp-resistant and contain no optical brighteners that will turn them yellow over time.Each canvas is wrapped around a lightweight and durable SPF wooden frame.
Here's What Our Happy
Customers Think
These pieces of art look amazing! They are the perfect color for this office lobby and really brought the space together. Definitely will be ordering again
Absolutely love it! Just the pop of color I was looking for to add in my dining room area.
Having dinner in our dining room with the piece makes us feel so fancy. My son is in love with all your beautiful art pieces.